Writerscast: David Wilk interviews Roger Angell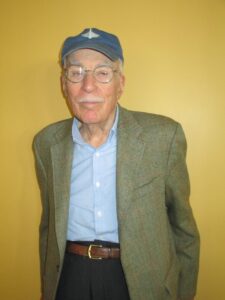 A couple years ago, in the process of researching the mostly unknown and under-appreciated New Yorker writer Robert M. Coates, I reached out to Roger Angell, who knew Coates during his many years of writing for and working at The New Yorker (and whose mother, Katharine Sergeant Angell White, and stepfather, E.B. White, knew Coates well from the earliest days of the magazine in New York and elsewhere). I wanted to learn as much as I could about Coates, and in the process, had the distinct pleasure of talking to one of the greatest writers of our time.
After telling me some interesting first-hand remembrances of Coates, Roger was kind enough to sit or an in-person interview with me in his apartment in New York along with his wife Peggy Moorman. It's my honor to publish this interview now to celebrate Roger Angell's 100th birthday. His prodigious, meticulous, and far-ranging memory is a match for his remarkable abilities as a writer.
Roger has always lived in New York City, and spent summers in Brooklin, Maine. He graduated from Pomfret School and Harvard University, served in the Air Force in World War II, first as an instructor in machine guns and power turrets, and then, in the Pacific, as an editor and reporter for the GI magazine Brief.
In 2014 Roger was inducted into the writers' section of the Baseball Hall of Fame, and then in 2015 he was deservedly elected to the American Academy of Arts and Letters.
It is impossible to speak about and with Roger Angell without mentioning his writing about baseball, for which he is best known, including the classic books, The Summer Game and Five Seasons: A Baseball Companion, as well as a number of great shorter pieces that appeared first in the The New Yorker.
Angell's earliest published works of short fiction and personal narratives. Several of these pieces were collected in early books, The Stone Arbor and Other Stories (1960) and A Day in the Life of Roger Angell (1970).
Roger first contributed to the The New Yorker in March 1944. He began writing about baseball in 1962, when William Shawn, then the editor of The New Yorker sent him to Florida to write about spring training and over the course of several decades produced some of the best baseball books ever written, inspiring countless readers with his brilliant descriptions of baseball games and players, and of course, fans of the game.
In a review of Once More Around the Park for the Journal of Sport History, Richard C. Crepeau wrote that "Gone for Good", Angell's essay on the career of Steve Blass,"may be the best piece that anyone has ever written on baseball or any other sport".
While Angell has been praised fulsomely for his baseball writing, I'd prefer to think of him as simply one of the better literary stylists of our time. Listening to Roger Angell talk about books, writers and his writing life was one of the great pleasures of my own literary life, which I am pleased to share with you here.
Roger turned 100 on September 19, 2020. Happy Birthday Roger! And thank you and Peggy, for giving me the opportunity to speak with one of my literary heroes.
"Angell writes about baseball the way M.F.K. Fisher did about food, as a metaphor for life's complexities of desire, defeat, utility and beauty." — Phillip Lopate
This article in The New Yorker by David Remnick – "Roger Angell Turns 100" – is a must-read piece.
7 Must-Read Roger Angell Books: Legendary essays on baseball, reflections on aging, and so much more. Stephen Lovely, The Archive.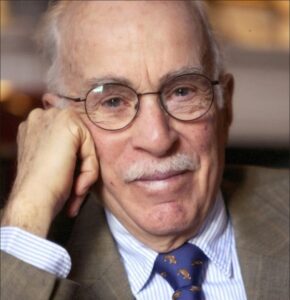 List of Roger Angell's Books
A Day in the Life of Roger Angell
Five Seasons: A Baseball Companion
Game Time
Late Innings
Let Me Finish
This Old Man: All in Pieces
Once More Around the Park: A Baseball Reader
A Pitcher's Story: Innings with David Cone
Season Ticket
Selected Shorts: Baseball, a Celebration of the Short Story
The Summer Game
Roger Angell Day – Celebrating Roger Angell – a 100th birthday celebration was held at the Friend Memorial Public Library in Brooklin, Maine, August 8, 2020                                                   Photo by Bill Ray
The post Writerscast: David Wilk interviews Roger Angell first appeared on WritersCast.