Anne Enright: Actress – A Novel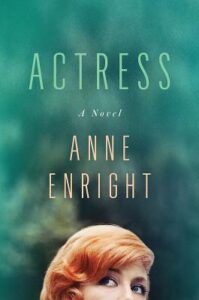 Actress: A Novel – Anne Enright – 978-1-324-00562-9 – W.W. Norton – Hardcover – 272 pages – March 3, 2020 – $26.95 – eBook version available at lower prices
I think it is pretty safe to say that Anne Enright is one of the best writers of our time. Her writing is so well done that you don't notice her deft ability to portray characters and tell their stories as if you were present at the time.
In some ways, Actress is an unusual novel, structured more like a memoir, albeit a fictional one. The story meanders the way a person might when telling a story about their parents and themselves. Ostensibly Actress is the story of Katherine O'Dell, the narrator's mother. Norah, the daughter, is herself a writer in mid-career. But as I read the book, it became clear that this book is really about Norah, and while the daughter-mother relationship is central to her story, there are more layers than initially meet the eye here. It's not so much a fictional portrait of an actress, but a fictional portrait of a writer.
Norah, the writer, has spent her life avoiding writing about her mother. Being the daughter of a famous, even notorious actress, is something she has tried not to deal with, even though it is the grounding of her own life story. That her mother ends up in decline is also defining for her. Katherine was a difficult, mercurial, highly private and complicated person. Her daughter, our narrator, is ultimately more like her mother than she wants to believe or accept. In Enright's telling, the writer tells the story she must tell, even if it is not always the story she wants to tell.
Aside from being a terrific writer, Anne Enright is an outstanding conversationalist, making her a great subject for an interview. It's pretty obvious how much I like speaking with writers about their books, and a conversation with Anne Enright is a joy. I am sure that you will enjoy listening to this interview and you will find this book well worth spending some time with. I had the pleasure to speak with her in 2015 about her last novel, The Green Road, another terrific book. Here's a link, in case you want to listen to that conversation as well.
Anne Enright was born in Dublin in 1962, studied English and Philosophy at Trinity College, Dublin, and studied for an MA in Creative Writing at the University of East Anglia.
She has written short stories that have appeared in magazines including The New Yorker and The Paris Review. In 2004 she received the Davy Byrnes Irish Writing Award for her short story, 'Honey'. She has published three collections of short stories.
Her novels are The Wig My Father Wore (1995), shortlisted for the Irish Times/Aer Lingus Irish Literature Prize; What Are You Like? which was the winner of the 2001 Encore Award; The Pleasure of Eliza Lynch (2002); The Gathering (2007) which won the 2007 Man Booker Prize for Fiction; and The Forgotten Waltz (2011). Her most recent novel, The Green Road (2015) won the Irish Novel of the Year.
Enright is also the author of a book of humorous essays, Making Babies: Stumbling into Motherhood (2004). She lives in Ireland.
You can buy Actress online from RJ Julia Booksellers in Madison, Connecticut where it is a current Staff Pick.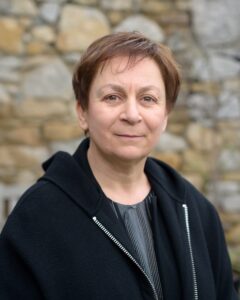 The post Anne Enright: Actress – A Novel first appeared on WritersCast.