Publishing Talks: David Wilk interviews Mary Gannon of CLMP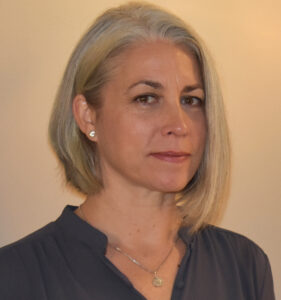 Publishing Talks began as a series of conversations with book industry professionals and others involved in media and technology, mostly talking about the future of publishing, books, and culture. As every media business continues to experience disruption and change, I've spent time talking with some of the people involved in our industry about how publishing might evolve as it is affected by technology and the larger context of culture and economics.
Some time back, this series broadened to include conversations that go beyond the future of publishing. In an effort to document the literary world, I've talked with a variety of editors, publishers and arts professionals who have been innovators and leaders in independent publishing in the past and the present, and continue to explore the ebb and flow of writing, books, and publishing in all sorts of forms and formats, as change continues to be the one constant we can count on.
Mary Gannon is the Executive Director of the Community of Literary Magazines and Presses, a now more than fifty-year-old nonprofit that is the primary organization in the US supporting the literary publishing community. There are hundreds of publications of all sizes that benefit from CLMP's work, some well-established, others that are start-ups, and many others in various stages of growth and development. Some have institutional support, while the majority are supported only by the work of volunteers and readers.
Mary is herself a poet, and has worked in the literary community for many years. She well understands the struggles and needs of the community she serves. Before joining CLMP in 2018, she was the Associate Director and Director of Content for the Academy of American Poets, and before that she was the Editorial Director of Poets & Writers, the country's largest nonprofit organization serving poets and literary writers.
Mary has published numerous articles about publishing and the literary field, as well as book reviews in a variety of journals. With her husband, Poets & Writers Magazine Editor-in-Chief Kevin Larimer, she wrote The Poets & Writers Complete Guide to Being a Writer, published by Avid Reader Press/Simon & Schuster April, 2020.
I've wanted to talk to Mary for some time about the state of the independent literary community. Now, with the COVID pandemic having such an impact, especially so on the arts (to the point of crisis for many) it's an important time for a conversation about the current state and future prospects of literary publishing.
CLMP was founded in 1967 by writers and editors, including Russell Banks (whom I interviewed in 2018.) It offers a range of services and funding to magazines and literary publishers. Visit the CLMP website for more information or to make a donation in support of its vital work to support independent literary culture.
Disclosure: I am currently proud to be a member of the board of trustees of CLMP.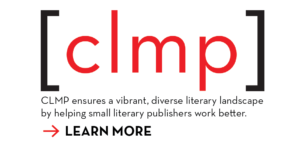 The post Publishing Talks: David Wilk interviews Mary Gannon of CLMP first appeared on WritersCast.