Publishing Talks: David Wilk Interviews Howard Junker about Zyzzyva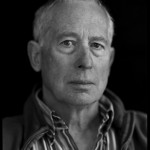 Publishing Talks began as a series of conversations with book industry professionals and others involved in media and technology, mostly talking about the future of publishing, books, and culture. I've spent time talking with people in the book industry about how publishing is evolving in the context of technology, culture, and economics.
Some time back, this series broadened to include conversations that go beyond the future of publishing. In an effort to document the literary world, I've talked with a variety of editors, publishers and others who have been innovators and leaders in independent publishing in the past and into the present.
One of my favorite lines of exploration for Publishing Talks has been a series of conversations with editors and publishers of independent presses and literary magazines. These enterprises are at the core of literary culture. They bring new voices to light, tap into the always changing literary culture, and bring it forward to readers and importantly, to other writers as well.
One of the most important literary magazines of the late twentieth and early twenty first century is Zyzzyva: The Journal of West Coast Writers & Artists, founded by Howard Junker in San Francisco as a purely West Coast platform in 1985. Howard and I knew each other in the eighties and nineties when I was involved in literary magazine and press distribution. I've always thought highly of Zyzzyva, its look and feel and the breadth and scope of its literary vision. Having a chance to talk for awhile with Howard about the magazine and his own literary output since leaving the magazine in 2010 was a welcome pleasure. He has a lot to say on alot of subjects. I truly enjoyed our conversation and hope you will find it as interesting and rewarding as I did.
Howard Junker was born in Port Washington, NY and grew up in Chappaqua, NY. He attended Amherst, Stanford, and the University of San Francisco. Junker has written for many magazines, including Architectural Digest, Art in America, Artforum, Esquire, Film Comment, Film Quarterly, Harper's Bazaar, The Nation, The New Republic, New York, Newsweek, Playboy, Rolling Stone, The Village Voice, and Vogue.
He has also worked as a documentary filmmaker, television producer, construction carpenter, junior high school science teacher, fondue cook, P.R. flack, and technical editor.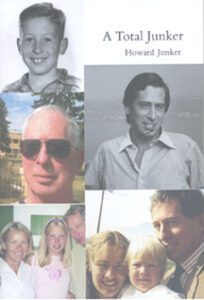 He founded Zyzzyva in 1985, and edited 90 issues before he retired at the end of 2010. He also edited five anthologies of work from the magazine, including AutoBioDiversity, as well as four Zyzzyva first novels and three Zyzzyva first collections of poems. There is much more about Howard to be found at his website here.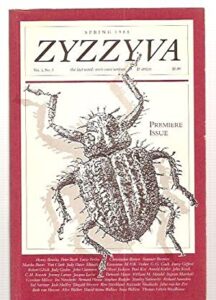 Photo above by Dennis Letbetter.
The post Publishing Talks: David Wilk Interviews Howard Junker about Zyzzyva first appeared on WritersCast.