Fuchsia Dunlop: The Food of Sichuan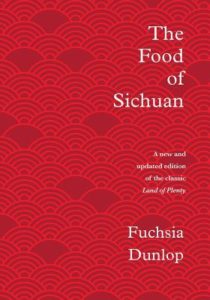 The Food of Sichuan (A New and Updated edition of Land of Plenty)- Fuchsia Dunlop – Hardcover – 978-1-324-00483-7 – 480 pages – W.W. Norton – October 15, 2019 – $40.00 – ebook versions available at lower prices.
I love cooking and I particularly love cooking Chinese cuisine, and among Chinese cuisines, my favorite has always been Sichuanese. I am by no means an expert chef, but as an educated and somewhat experienced eater and cook, books like The Food of Sichuan are wonderful for me to read and learn from. Now having spent some time with the recipes, I can attest that this is a spectacular book for anyone interested in becoming a better cook of any form of Chinese cuisine.
Fuchsia's writing about traditional Sichuan cookery is illuminating, and her knowledge and awareness the issues facing western cooks make this book a pleasure to work with. And it is a beautifully produced book – so much so that I have had to be extremely careful as I cooked from it, as I did not want to splash soy sauce or hoisin on any of the pages of the book.
Nearly twenty years ago, Fuchsia's first book, Land of Plenty, was viewed by many to be one of the greatest cookbooks of all time. In this new book, Dunlop returns to the region where her own culinary journey began, adding more than 70 new recipes to the original selection and adding new writing as well.
The Food of Sichuan offers home cooks the tools needed to make a broad range of Sichuan dishes, ranging from the simple to the complex. The book includes beautifully reproduced food and travel photography, as well as Dunlop's extensive writing about the culinary and cultural history of Sichuan, home of one of the great cuisines of the world.
Fuchsia Dunlop is a cook and food-writer specializing in Chinese cuisine. She is the author of the award-winning Land of Fish and Rice: Recipes from the Culinary Heart of China (a collection of recipes from the Jiangnan or Lower Yangtze Region in eastern China), Every Grain of Rice: Simple Chinese Home Cooking; Shark's Fin and Sichuan Pepper: A Sweet-Sour Memoir of Eating in China, an account of her adventures in exploring Chinese food culture; and two other now well-known books of Chinese cooking, Revolutionary Chinese Cookbook, and of course, the aforementioned Land of Plenty.
Fuchsia's writing has appeared in many publications including Lucky Peach, Saveur, The New Yorker, and Gourmet. In the US, she has won four James Beard awards and was named 'Food Journalist of the Year' by the British Guild of Food Writers (GFW) in 2006. Shark's Fin and Sichuan Pepper won the IACP Jane Grigson Award in the US, and the GFW Kate Whiteman Award for Food and Travel in the UK. Most recently, Land of Fish and Rice won the 2017 Andre Simon Food Book of the Year award.
She is a restaurant consultant in London, and has also consulted and taught Chinese cookery for companies including Williams Sonoma and Marks and Spencer. Dunlop has spoken and cooked at conferences and events in China, Barcelona, California, New York, Sydney and Singapore, and as part of the Transart festival in Bolzano, Italy.
Fuchsia Dunlop grew up in Oxford, England, and studied at Magdalene College, Cambridge University, Sichuan University, and the School of Oriental and African Studies in London. She speaks, reads and writes Chinese.
'The best writer in the West… on Chinese food' — Sunday Telegraph
'Fuchsia Dunlop joins the ranks of literary food writers such as Elizabeth David and Claudia Roden.' — Independent
'A world authority on Chinese cooking… Her approach is a happy mixture of scholarly and gluttonous.' — Observer Food Monthly
Support independent bookselling – purchase The Food of Sichuan from RJ Julia Booksellers in Madison, Connecticut, they will send the book to you promptly.
Visit the author's excellent and comprehensive website here.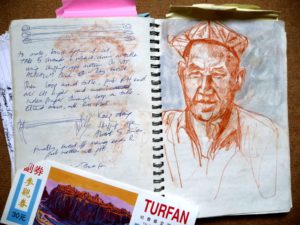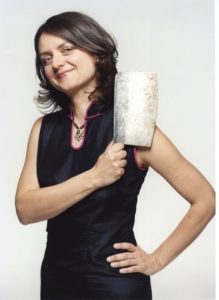 The post Fuchsia Dunlop: The Food of Sichuan first appeared on WritersCast.