David J. Silverman: This Land is Their Land: The Wampanoag Indians, Plymouth Colony, and the Troubled History of Thanksgiving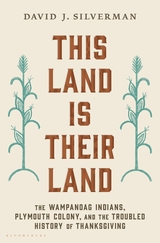 This Land is Their Land: The Wampanoag Indians, Plymouth Colony, and the Troubled History of Thanksgiving – David J. Silverman – Bloomsbury – Hardcover – 9781632869241- 528 pages – $32.00 – November 5, 2019 – ebook versions available at lower prices
There have been a number of books I have read recently (and another I am reading now) that both challenge and retell the founding myths that power America's beliefs about itself. In particular, I find books like David Silverman's extraordinary work of historical storytelling, grounded in deep research and a new perspective so powerful, because they make us question and rethink stories and beliefs about ourselves we have come to take for granted.
Every culture tells its creation myths, establishing core values through historical story telling, that help shape the shared belief systems of the people who make up that culture. American creation myths tell stories that train our citizens to believe in the essential rightness of European settlement of the "virgin" territory now known as the United States to overlook not only the invasion and displacement of indigenous peoples, but to justify the way those peoples have been cast and treated subsequently by the dominant culture.
One of the most powerful of all historical American myths is that of the Pilgrims' arrival in what is now called Plymouth, Massachusetts. The people who then lived along the eastern coast of America were primarily the loosely confederated Wampanoags, a tribal group that controlled most of what is now coastal Massachusetts and Rhode Island.
That creation story suggests that the Pilgrims were the first white people the Wampanoags met, and greeted them with open arms and friendship. In fact, by the time the Pilgrims landed on their shores, the Wampanoags had over 100 years' experience with Europeans, including fishermen and explorers, and they had just gone through a horrendous five year period wracked by European diseases against which they had no anti-bodies, and their population and culture had been devastated. The Wampanoags, led by their sachem, Ousamequin (Massasoit), greeted this new group of visitors with a deep knowledge and understanding of who these newcomers were and what they might want. And they also had an extremely clear idea of how the Europeans could be positioned to help the Wampanoags in their ongoing territorial struggles with neighboring Massachusetts peoples, and other more distant tribes who frequently attacked them. Europeans came with guns and tools they would reasonably expect to trade with indigenous people in return for food and furs.
In March 1621, Ousamequin and the Plymouth colony's governor, John Carver, agreed on their friendship and made an active commitment to mutual defense. That fall, the English, with the help of the Wampanoag, made their first successful harvest in their "New World." When Ousamequin and some of his tribe visited Plymouth, they also helped create the "First Thanksgiving." And the treaty made between the Wampanoags and the English remained functional, despite much friction and miscommunication between the two cultures, for more than fifty years, until King Philip's War in 1675, when peace ended, and Wampanoags lost most of their power and land.
The relationship between Wampanoags and Europeans, then Americans, did not end, however, in the seventeenth century. The Wampanoags survived and have retained their culture against tremendous odds. In this book, historian David J. Silverman illuminates this long, fraught, and difficult relationship, even to modern times, from the perspective of the indigenous people, providing us with a powerfully different view of our history than we typically experience.
The story of the Wampanoags, who were among the earliest tribes in conflict with the European invaders, is one that was repeated many times across hundreds of years, with other tribes elsewhere across the North American continent. What the Wampanoags experienced through the last several centuries is a story that can help us all understand a truer picture of our country's history, one we should all aim to better comprehend. And with a different perspective about our past, perhaps we will be able to create a better present for us all.
"David Silverman has crafted a gripping Native-centered narrative of the English invasion of New England. Finally, there is a book that vividly contextualizes the fabled first Thanksgiving, placing Native diplomacy and actions at the very center of the story, along with the warfare, dispossession, and struggle for sovereignty that was very much part of the longer aftermath of first contact. It is a story that continues into the present and a must read for every American." – Linford Fisher, author of THE INDIAN GREAT AWAKENING
David J. Silverman is a professor at George Washington University, where he specializes in Native American, Colonial American, and American racial history. He is the author of Thundersticks, Red Brethren, Ninigret, and Faith and Boundaries. His essays have won major awards from the Omohundro Institute of Early American History and Culture and the New York Academy of History.
It was my great pleasure to speak with David Silverman about This Land is Their Land.
You can buy the book from RJ Julia Booksellers in Madison, Connecticut – they will deliver! Click here to purchase.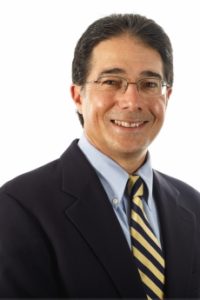 The post David J. Silverman: This Land is Their Land: The Wampanoag Indians, Plymouth Colony, and the Troubled History of Thanksgiving first appeared on WritersCast.