Cuong Lu: The Buddha in Jail – Restoring Lives, Finding Hope and Freedom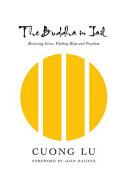 The Buddha in Jail: Restoring Lives, Finding Hope and Freedom – Cuong Lu – OR Books – paperback – 112 pages – 978-1-682191-84-2 – $18.95 – April 2, 2019 – ebook versions available at lower prices.
Foreword by Roshi Joan Halifax.
I've studied and read and been around Buddhist teachings for a number of years. I've always been attracted to Buddhism's psychological approach and to its ideas about self, being and letting go of suffering, though I have never practiced Buddhist meditation enough to attain a meaningful experience of inner peace. Reading Cuong Lu's short book was a powerful experience for me, because unlike many books about Buddhism, it is so practical, and so filled with lived experience. Socially engaged Buddhism is extremely powerful, as it brings concepts of inner peace and understanding into play with the actual lived experience of people and works with their actual suffering. It is not theory, but practice. Cuong Lu lives that experience and brings it to us in a really meaningful way.
Cuong Lu was a Vietnamese refugee who arrived in Holland as a young boy, and struggled to learn who he was in a country that was very foreign to him, after many traumatic experiences. He discovered Buddhism and spent a number of years studying with the renowned Vietnamese Buddhist teacher, Thich Nhat Hanh, and in 1993 was ordained a monk at Hanh's community, Plum Village in France. In 2000, he was recognized as a teacher in the Lieu Quan line of the Linji School of Zen Buddhism and then spent six years ministering to inmates in Dutch prisons as a prison chaplain.
This book is a collection of 52 vignettes – the stories and teachings in which Cuong Lu shares insights into the prisoner's mindset, and by extension all of us, those who are physically imprisoned, and of course, those many others of us who are psychologically imprisoned.
As a prison chaplain, Cuong discovered that when the men inside allowed themselves to feel their pain – connecting to their buried and unacknowledged feelings, that knowing and feeling the truth enabled them to find inner sources of strength they had never experienced previously. When these prisoners felt themselves to be touched, and accepted without judgment, understood in a pure way, it transformed their sense of self, with the result that they were able to change their own attitudes, self images, and ultimately their behavior and relationships to others.
Ultimately, this book is not about the prisoners. It's about each of us who read the book. We limit our ideas of ourselves, of self and confused projection for reality. We don't understand or recognize what freedom and happiness are, that they are states we can experience deeply and thoroughly through a fuller understanding of the nature of our beings and relationship to self and universe. It will always require a process to attain this kind of understanding, but when we do the work of meditation and inner viewing, we discover the freedom and happiness already within. This book can be viewed as an introduction to a way of living and being that might change our world for the better.
Speaking with Cuong Lu, it is easy to understand why he is such a great teacher. He is centered, calm and clear, and able to explain easily the sometimes complex and confusing system of understanding that Buddhism represents. It was a great pleasure for me to have the opportunity to speak with him about this book and his experiences.
"In The Buddha in Jail, Cuong Lu demonstrates how to be in a helping relationship without getting caught in roles. As a prison chaplain, he did not attach to the idea of being a helper, or even of 'helping.' He sat quietly, deeply present with each inmate, and saw each of them as a soul, not just their personality or their troubled past. By dwelling in love with each person, accepting them without judgment, one by one they transformed, and their recidivism was close to zero. I congratulate Cuong Lu for the depth of his prison ministry and this beautiful book." —Ram Dass, author of Be Here Now and Walking Each Other Home: Conversations on Loving and Dying
"To free ourselves, we have to unlock the doors from within. Chaplains like Cuong Lu play an essential role in freeing those in prison from their inner demons, offering guidance, support, and loving kindness, teaching stillness and self-reflection, learning to connect with their fierce and loving hearts. I highly recommend The Buddha in Jail, a good read and a great resource for understanding prisoners and for finding the keys to the prisons in our own minds."
—Spring Was-ham, author of A Fierce Heart: Finding Strength, Courage, and Wisdom in Any Moment
Cuong Lu, Buddhist teacher, scholar, and writer, was born in Nha Trang, Vietnam, in 1968. He majored in East Asian studies at the University of Leiden, and in 1993 was ordained a monk at Plum Village in France under the guidance of Thich Nhat Hanh. In 2000, he was recognized as a teacher in the Lieu Quan line of the Linji School of Zen Buddhism. In 2015, he received a master's degree in Buddhist Spiritual Care at Vrije University in Amsterdam. Lu is the founder of Mind Only School, in Gouda, the Netherlands, where he teaches Buddhist philosophy and psychology, specializing in Yogachara Buddhism combined with the Madhyamaka (Middle Way) School of Nagarjuna.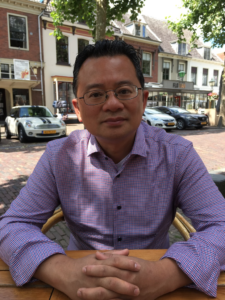 The post Cuong Lu: The Buddha in Jail – Restoring Lives, Finding Hope and Freedom first appeared on WritersCast.